Great Main Streets to Visit in Westchester and Beyond
Great Towns where one can walk a nice Main Street or Business District. Some are close to White Plains and others are worth a trip but farther away.
Hartsdale has a nice area of stores and restaurants near the railroad station.
Scarsdale has a nice area near train to shop and go to a restaurant.
Bronxville has a nice street by the train station where there are shops and restaurants as well as a movie theater.
Purchase Street in Rye City is a favorite street for browsing and dining. Train is there but on New Haven line. Get my car serviced in Rye so I usually walk the street when I go. Some shops moved during pandemic like Patisserie Salzburg of Rye and the Arcade Booksellers.
Katonah, NY is a nice place to visit for a few hours or for a day with lots of small shops worth going into and plenty of restaurants. Parking is free. One can also take the train from White Plains and walk around. There is the museum near by.
Bedford Hills along 22 is a mixture of old and newer structures. Court House is original for 1787. Shops and restaurants worth stopping for. If you search there is the Post Rd marker in a grassy area and an old school house. White Plains and Bedford shared the county seat for about 80 years after the Revolution and Bedford had a bigger population.
Cold Springs, NY is a collectible or antique delight. It has a hill with shops/restaurants and an area by the Hudson. Restaurant by the tracks is my favorite.
Saratoga Springs is not just a horse town but has state parks that you can take a bath, museums, concerts and great old homes.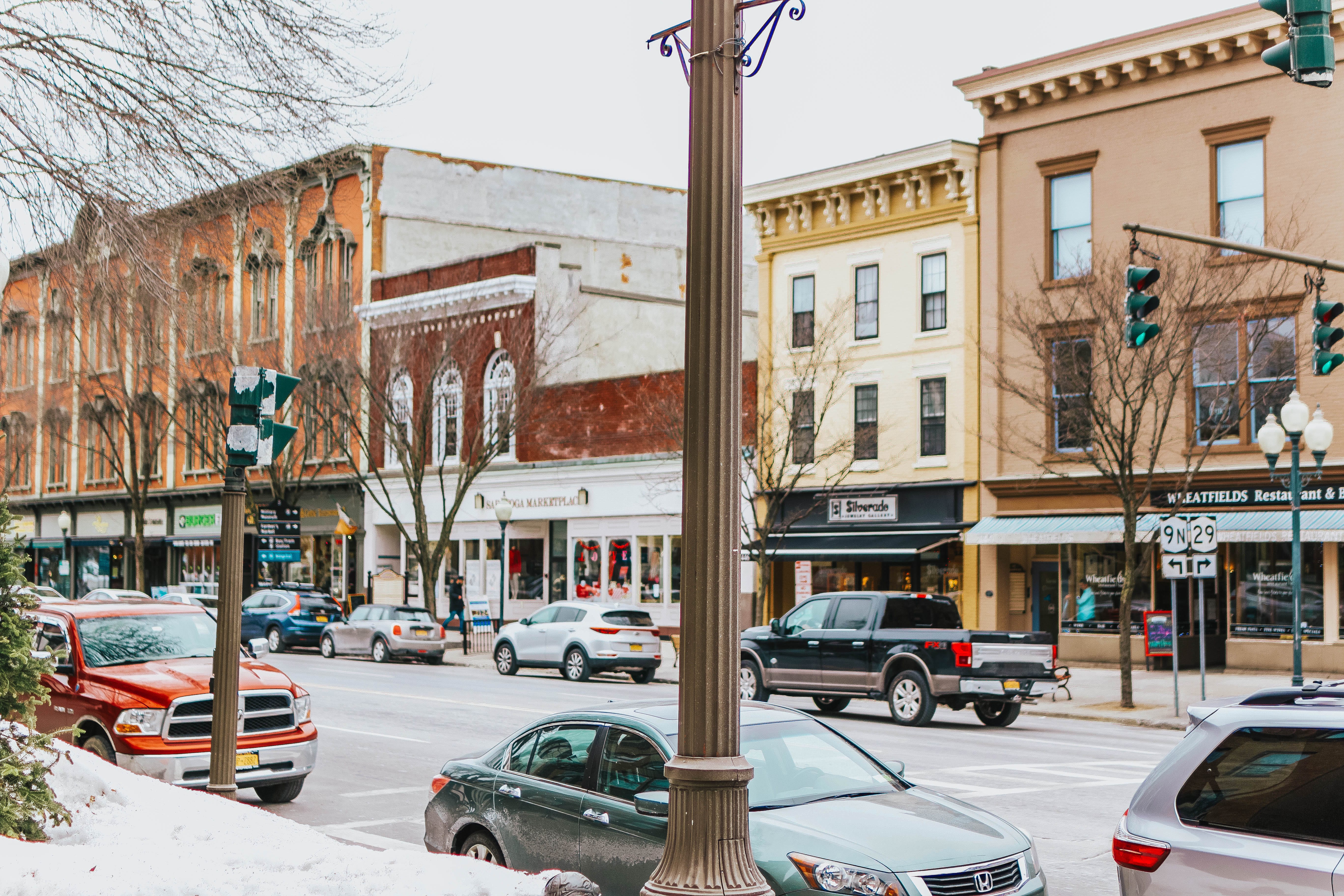 Greenwich Ave, Greenwich, CT is a great two blocks or more of shops and restaurants. Check out the side streets.
Cold Springs in upstate NY is a great place for vintage, collectibles, crafts and antiques. Great food and a visit to Hudson is a must see. Cold Spring Harbor on Long Island is fabulous to visit. When I went, I wanted to use ferry from Bridgeport, but friend cancelled so I went by bridge.
Cold Springs
Cold Spring Harbor